Computational design changes the way we design and produce. But it can also change the way design looks like. "designstrategies.org" explores the impact of computational design on our environment and will teach you how to do it!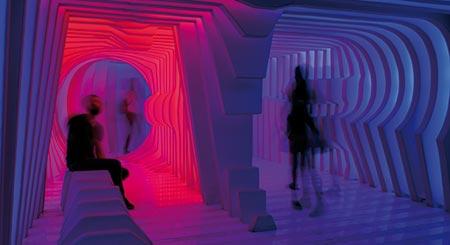 Computer think digital, people think analog. Computational design is based on digital design strategies, the way computer think. A good understanding and practise of these strategies will make the computer a better friend and helps you with your own design.
Digital fabrication methods such as 3d printing, CNC milling and laser cutting translate your computational design into reality and enable you to create a great variety of individual design solutions. But how does this work?
Welcome to 'designstrategies.org', a free learning and research platform for computational design in design and architecture!
Learn the principles of 'Design Strategies' for your projects!The learning sections are based on the teaching and research experience of "Digitales Entwerfen" at School of design Mainz, Germany. Software: mainly 3ds max, para 3d and Rhino.
For insights and inspiration - the blog area is a selection of external talks, projects and inspiration in the field of computational design.
What's new!